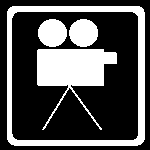 It is very simple to get more people looking at your car for sale posting on Craigslist with less phone calls and less foot traffic, by posting a short YouTube tour video of your car!
With gas being very expensive, these days it is difficult to get people to show up to look at your car for sale, this is what I did to sell my car on craigslist!
Well you can make a short You Tube video and post it on craigslist with a short tour of your car with some general details. I sold my car on craigslist in the first day with this video.
I think posting a You Tube video would work well for boats, RVs, cars or just about anything you want to sale on craigslist!
http://scottrasher.com/files/2011/02/icon_video.gif
150
150
Scott R Asher
http://scottrasher.com/files/2020/01/space-on-top.png
Scott R Asher
2011-11-17 21:29:28
2011-11-26 11:30:51
How to improve your chances of selling your car on Craigslist.