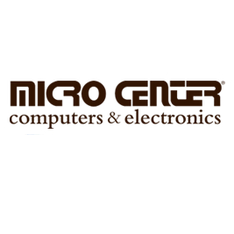 Micro Center Denver – Computer, electronics and everything tech. If they ain't got it, your shit out of luck.
Tech Center, 8000East Quincy Avenue  Denver, CO 80237
I spend a lot of time ranting about being ripped off for my money, but this time I have to give credit where credit is due.  This company goes the extra mile then goes another mile.  Micro Center in Denver, Colorado, if you are spending your money anywhere else it's a mistake.  My hat is off to such a company.
Thank you for your wonderful service and staff! Consumers are blessed to have you.  If it comes from me you know it's true because I am a tough consumer!
http://scottrasher.com/files/2012/04/micro_center_png.jpg
234
234
Scott R Asher
http://scottrasher.com/files/2020/01/space-on-top.png
Scott R Asher
2012-04-09 00:00:17
2015-01-10 14:32:29
Micro Center in Denver Colorado