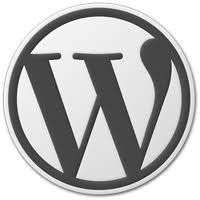 Scott's WordPress mega blog theory – Most people can't make a website that can or will for that matter, make a million dollars. But on the other hand, most-anyone can make a website that will rake in $1.00 a day. At one time I set-out to make a network of 100 WordPress blogs that make at least $1.00 a day called The India Project.
The Mission Statement for ScottRAsher.com

I've heard of very few people making a million dollars by making and maintaining a website. My mission is to try to create a massive network of 100 WordPress blogs each, making at least $1.00 a day.
So how am I going to do it?
My WordPress blog/website network is 3 things:
Just a regular everyday WordPress blog. – Products, ideas, simple layout
My resume and documentation of my skills and experiences. Believe it or not, people hire me for freelance jobs just from the blogs I create as, I blog about everything I do.
A place business and like minded people can get well researched information about the web-business world.
How simple is it? This is what I am working with.
I have no custom web design. (This blog is a template, free for anyone to use.)
UPDATE!!!- Yea, Well… I had to change this, with the size of my blog network. I had to make my own WordPress Theme, that I post for people to download, to use on their own WordPress blogs -> 
here
No budget for marketing. (Not one dime was spent on marketing this website.)
I offer the direction your project needs to navigate and return, make money.
This is what I am doing with my domains:
Making a 100 WordPress/website network.
What can I do with all these domains?
I can post and maintain each website/blog to create enough traffic to make $1.00 a day. Think 365 days and multiply that by 100. WOW!
What does a big network of blogs offer you?
A variety of niches, you are never tired of the same thing, day in and day out.
A larger audience to appeal to.
Keyword heaven.
Let me give you an example of a niche: Trucks (imagine how many searches are done for various styles, sizes and colors of trucks, YIKES!).
Here are two great post ideas that can be rich with SEO quality and provide strong content for your readers:
Lowered trucks
Lifted trucks
These topics also gain you link partners and a large network of potential readers.
Get started with our investment Starter Package
$499.99 1 blog – fully monetized.
This is for the person that has limited web experience, but looking to get started. 1 niche blog of your choice, 10 keyword rich articles about your niche market, fully monetized with affiliate banners so you can start making money. Additionally, full one-on-one support and assistance in regards to your website for one full year.

Tips: Find and choose a niche that you already consider yourself an expert in. Having prior knowledge and needing little research time will give you a great boost for maintaining your website and adding new content. Content is key to your website.
Having trouble coming up with something? Take a look down the sidebar on this page, listed is my very own list of blogs.
All my packages offer these valuable upgrades at no extra cost!
1 year 1-0n-1 phone support (unlimited value!)
1 year hosting (100 dollar value!)
Want more blogs? Become a blog Kingpin!
MU – single domain or independent domains
10 blog network –

Junior Investor
all blogs hosted in one place.
3500 words of unique content per blog.
MU – single domain or independent domains

25 blog network –

Investor on the rise
blogs hosted in 2 hosting provider for optimal SEO
3000 words of unique content per blog.
MU – single domain or independent domains

50 blog network –

Mega Investor
blogs hosted at 5 locations for optimal SEO
2500 words of unique content per blog.
MU – single domain or independent domains

100 blog network –

King Pin Investor
blogs hosted at 10 hosting location for optimal SEO
2500 words of unique content per blog.


*independent domains add $1250.00

*Please note all the blogs will be brand new, the blogs will have no income.
The tricky thing about websites is, there is a method to everything. Let me handle the red tape for you.
New add-on —- not given to amy
This is a list of all the WordPress blogs in my network, and a short summery about the project.
Scott on SEO – My SEO tips and techniques.
Scott on Mexico – A gringo's life in Mexico.
Scott on Handicapping Websites – Everything about sports handicapping from a web-developer's perspective.
Scott on Storage Auctions – How I make money from buying storage units.
Scott on The India Project – My quest to build a one hundred website network.
Web Services – Scott offers web services.
Thanksgiving Recipes – Scott shares his favorite Thanks giving recipes.
Curb Panting – The interesting world of Curb Painting.
Membership site profits – How to make money from Membership websites.
Scott on Micro Lending – Making small loans for large profits.
Scott the Poker Dealer – Scott shares his experience as a poker dealer.
Domain Blogs:
http://scottrasher.com/files/2012/03/wordpressgrey.jpg
200
200
Scott R Asher
http://scottrasher.com/files/2020/01/space-on-top.png
Scott R Asher
2012-03-21 10:26:36
2015-01-10 14:32:29
How to make money with your WordPress blog.