Can DoNotPay App sue Rent A Center for harassing phone calls?
Rent A Center 1745 N Nellis Blvd, Las Vegas, NV 89115 employees has been calling me for months now about someone else's account and won't stop.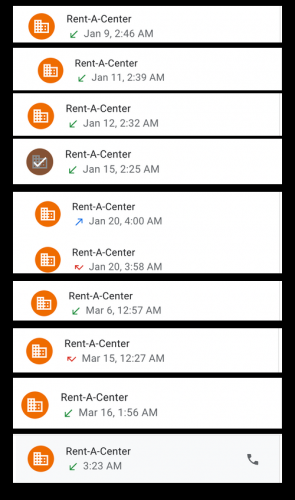 I have called Rent A Center location back at the number 702-453-1933 and have even recorded the call as proof that I had requested many times my number be removed from the account and explained i'm not the person they are trying to reach, and was told my number was removed from this person's account, I guess someone must had rented furniture or something from Rent A Center and gave my number and now Rent A Center continues to call and refuses to stop.
I have attached the call log and the messages Rent a center has left.
This is the recorded call of me asking them to remove my number: https://youtu.be/Ep8XedvTPkY
Rent A Center Corp Office: 5501 Headquarters Dr, Plano, TX 75024