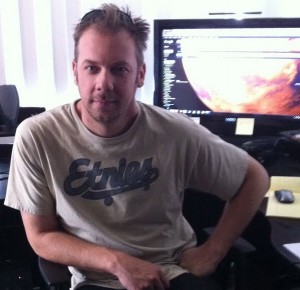 This website is the story about me, and all my worthless ideas rolled up into one big website.
Welcome to the Wacky-Zany world of Scott R. Asher.
A warm welcome to my world, thank you for coming. Some call me an entrepreneur, but I'm not sure about that. I have some crazy hobbies and I do all kinds of odd jobs. When I say odd… I'm not kidding! Some people that hire me say I am hard to work with, or I am mentally ill. Either way, I still have no shortage of something to say and everyday my little web-empire grows bigger everyday!
Let me tell you a little about myself. I am a freelance Computer Programmer, that more-or-less posts whatever the fuck I want! Of course that was a joke. If you have't fallen out of your chair laughing and bumped your head on the floor, you need to really loosen up! <— This is only funny till you find yourself on my website reading about me because I just published something about you, or your company.

Over the last two years my blog has turned into a network of 37 blogs of just some stuff I came up with after I lost my job. Who knows where it "all this horse shit" will add up to, so we will ride this bitch till the wheels fall off. I have documented my quest to make a massive network of blogs in my spare time. Everything on my website is a work in progress, including myself. Pull up a chair an and embrace the horror!
Creative influences for the things I do, come from:
music, surfing, the parables teaching of Jesus Christ, zen in the art of archery, Mexico, day of the dead art, fish, the ocean, the spirit of entrepreneurship, Benjamin Franklin, Andrew Jackson, Walt Disney, India, programming computers, gambling strategy, venture capital, Jeff McCune, Chip Reese, Steve Jobs, Stu Unger, iconoclast, Pink Floyd, writing, my friends, T.C. Gameson, Elvis, Danny Elfman, Late 80s skateboard movement, lil Wayne, rave music.
Scott's worthless words to live by:
Organization is next to Godliness.
Life improvement is the key to success. No one is going to pay for nothing.
Things in life are not as important as they may seem. (if I could only learn this one.)
Do what you love, make friendships, be good to people, love each other and take time to smell the roses.
Along the way, educate yourself and continue to grow at any cost. Learning can be painful – but you will never grow from what you have not learned.
Always laugh, because in 100 years no one is going to care.
We are all winners from day one. You are the only that can stop yourself.
Life reflection is the purest form of therapy.
Always prosper.
Scott FUN-Facts
I have sold on eBay for more than 13 years, and have made over $50,000 in sales with 100% feedback. Check me out on eBay
One of my strengths:
Taking big risks when I see a chance for a big payday. (I am a rainmaker, people come to me when they want to make money.)
One of my weaknesses:
Taking big risks in business ventures. I am ready to go for broke every day!
Times were not always peachy in my life so I though it would be funny to list some of my silly jobs:
Hand inserting newspapers all night in Fort Collins, Colorado.
Delivering Pizza.
Roofing.
Serving tables at Wolfgang Puck and at Denny's.
Painting.
Working for the World Series of Poker (WSOP) and the World Poker Tour.
Owner of 3 construction companies, having done over 300 housing flips.
Owner of one of the biggest website networks I have ever heard of to this date. At one time it was almost 200 websites and domain names.
Dealing craps, blackjack, and poker for 5 years in Las Vegas.
Marketing for Star Trek the movie in Calabasas, CA, while living in Simi Valley, CA.
Interesting fun facts about me:
I love talk radio, I want to lean to play the piano.
Hobbies:
golf, building R/C airplanes, love to write, surf, art (you don't realizes how special things our till its gone).
If I could change it all, what would I be?:
Musician, My friend Jeff is going to be disappointed in me for this==> I would be a Lawyer, pilot for the US Navy, Writer, ship caption, Danny Elfman < I am not sure if that counts.
Music:
80's, Oingo Boing, Phil Collins, Pink Flyod, Depeche Mode, The Cars, The Fixx, REM, Genesis, Queen, Susie and The Banshees, Pet Shop Boys, Jay-Z, Orchestra Maneuvers in the Dark, Duran Duran, lil Wayne
Movies:
Color of Money, The Love Guru, StarWars, Breakfast Club, Tombstone, Sling Blade, Son of Rambo, The Wackness, Grammas Boy, The Endless Summer, Pulp Fiction, The Dead Pool, The Gran Torino, James Bond (not this is recent crap, the old bond.) Blow, Fight Club, Gladiator, Heartbreak ridge,
TV Shows:
Dexter, Boston Legal, Prison Break, South Park, Califorincation (maybe one of the best unknown shows), Weeds, The Sopranos, Rob & Big, On Safari, Deadwood, Two and a Half Men, Gilligan's Island, Bevis and Butt-head, Boston Legal, Who's line is it anyway, Breaking Bad, Big Bang.
Favorite sayings:
It's the little foxes that spoil the vines. –Song of Solomon 2:15
The most terrifying words in the English language are: "I'm from the government and I'm here to help."–Ronald Reagan
Pride comes before the fall –Proverbs 16:17-18
Guess the news, you lose. –Color of Money
That is pride fucking with-you… –Pulp Fiction
I think this needs more cowbell. –Christopher Walken on SNL
Put the car on them –Bug
Scott's list of best stuff on earth, in no particular order!
Egg-nog
brushing your teeth with hot water
Deep fried Twinkies, on the Fremont Street. In Las Vegas $.99
Clam Chowder and Crab legs on the Fisherman's Wharf in San Fransisco.
Street tacos in TJ Mexico.
Orange Juice w/extra pulp
The Masters, in the spring.
Hard throwing MLBaseball in October.
Hard throwing MLBaseball in November.
I remember when you could smoke in hospitals and grocery stores in the 70's. nice, good stuff…
The Sopranos.
Fireplaces.
80's music.
StarWars
Animal style <- if you have to ask, you don't know.
I love to take a bath. Scott Asher fun fact – I love to take long hot baths. Something about laying in the hot water, and… It makes me really dizzy when I beat-off standing up. 😉
Throwing dice at Caesars Palace.
Mr Wizard.
16 Candles. (the movie)
Clint Eastwood
20 inch sinners. (They are spinning nigga!)
Fly Fishing.
Golf.
Chuck Norris (<—-this muther-fucker makes every list)
YES! Some of you that know me may have picked up on "poker" is not added to Scott's list, ya well… I guess I'm not a fan.
Scott is currently doing
I am currently downsizing my website network. I recently thought that having hundreds of websites was a good idea; I mean the concept is simple really; it is simple to make a website that makes a buck or 2 a day. If you take 100 websites for example; and they all make an average of two dollars a day each, that is about $200.00 a day profit, times that by 365 days that is equals 73k a year. I still think the idea would make tons of money, but it is too hard for one person to manage hundreds of websites, let me tell you. My revised plan is to have 10 websites and really spend all my time working on them, a more concentrated effort. The only issues are with the websites I have now is, I have so many favorites I don't think I could pick just 10… lol! I still have about forty websites.
Interesting deals that I have made: More updates coming soon

– I have sold over 200 websites.
– 40 website network sold on eBay.