If you want to add a gallery to your WordPress post and exclude pictures from the gallery to post in other places in your blog post. I have made a plugin for WordPress that will allow you to just this.
The problem is this, if you have a post and would like post a gallery and a picture in the same post that you don't want to show in the gallery, you have an issue.  This option currently not available in WordPress.
Example of the current WordPress gallery issue:
I don't have the plugin working on my website. But if you want to insert a photo (outside the gallery) in the post it will also show in the gallery as you can see above. This is a problem.
Example Pic: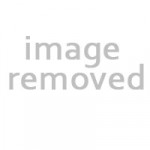 *As you can see above posted in the gallery is this image
Screenshot of the example of the fix in place:
Video: How to use the fix
Free Downloads:
**Version 1.3 addresses gallery changes in how images are handled in the latest version of WP (3.4.2).
*New version for the plugin addressing this error ("Warning: Cannot modify header information – headers already sent by (output started at /*folders*/wp-content/plugins/gallery-hack/gallery-hack.php:1011) in /*folders*/wp-includes/pluggable.php on line 868″
***Please note – we have installed this on many blogs, not many need this update.
Here is the plugin that address this error gallery-hack 1.1: download here
***Please note the plugin up-loader for WordPress admin area requires .zip format.
***Please make sure WordPress blog is currently running the most up to date WP version.
Gallery-Hack 1.2 (This plugin is WordPress 3.0 compatible)

Authors of gallery-excluder plugin for WordPress:
Scott Asher of ScottRAsher.com
Hey,  to download Scott's free premium WordPress theme, the same one posted on this blog! click here
Donations:
All donations go to Raj and Scott, thank you for your support.
***For support please use comment box. Please provide email in your reply, and link to the issues us to the issues you are having.
Also we are now offering custom support for our plugin, for $15.99 we install the plugin, fix any errors and make sure it is running properly. Please make sure to provide us with FTP and Admin area access to your blog. All your stuff is 100% safe. We are the good guy's 😉
https://scottrasher.com/files/2010/01/imagefix1.jpg
500
610
Scott R Asher
https://scottrasher.com/files/2020/01/space-on-top.png
Scott R Asher
2010-01-10 11:55:22
2012-11-12 06:02:36
WordPress plugin for excluding gallery pictures for adding to post.