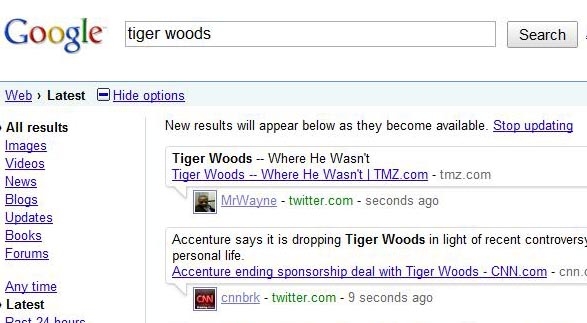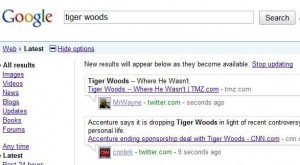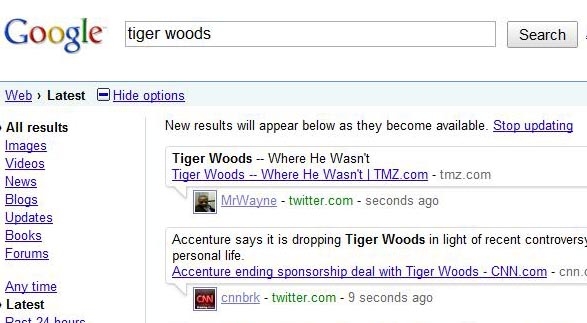 Google surprised the world recently when it announced a new search feature it calls Google real-time search. This new search feature includes search results from blogs, and social media outlets such as Twitter, Facebook and Myspace public pages in real time. Now, Google results on search terms are available from many different sources as they are being published.
1 Open your favorite web browser and go to google.com. Type the search terms you're seeking and press the Google search button as you've done for ordinary Google searches. You'll be given the Google search results as you've always received them. The new Google Real-Time search feature is not the default setting.
2 On the Google search results page, notice the white and blue plus sign button in the top left with the words "Options" next to it. Press the plus sign button and you'll be given several blue links on the left of your search results.
3 Click on the link entitled "Latest" and you'll see the Google Real-Time search results above the regular search results. As you watch the page, particularly on popular search terms, new search results will appear as they're published. Congratulations, you've just learned how to use Google's new Real-Time search feature!
Instructions
things you'll need:
A computer with an internet connection.
Tips & Warnings:
You can see your own tweets in Google Real-Time search results if you Google search the keywords used in your tweet.
Resources
https://scottrasher.com/files/2011/05/use-google-real_time-search-feature-800x800.jpg
323
587
Scott R Asher
https://scottrasher.com/files/2020/01/space-on-top.png
Scott R Asher
2011-05-28 09:02:31
2011-05-28 09:05:28
How to Use the Google Real-Time Search Feature