Payments to Scott R Asher for Online Services, Products & Intellectual Property

Please read carefully – On this page I have outlined the scope of my services I currently offer, payment terms and how payments are made to me.
Online Services I Offer
Link building
Adwords campaigns
Consulting
Artwork – Adobe products
Creative writing
Videos
Website development


Business development
Project management
WordPress programming
Blogging
SEO
Creative head
Payment Terms for Online Services
30% down required *for jobs over a thousand dollars and 50% deposit jobs under $1000 
This most likely is non-refundable. Please understand you are buying artwork. I consider myself to be an excellent artist. I understand that others might sometimes disagree. Please understand – I too have an expectation of payment for my time, which includes: (1) Consulting with you beforehand via phone or email, (2) Thinking about your job, (3) Drafting artwork to present for your approval.
*You will not have to pay another payment until YOU have approved a design and the website is live.
30% when the Website is live – At this point I have implemented a fair amount of work, you have approved my artwork, and I have created a live website based on our agreements.
40% Final payment – We have completed our written agreement.
One year of hosting is included at no extra charge in the all of my web development packages at a very low price of $30 for all following years. You are welcome to move your website at any time and, as part of the service, I will move it for you for free; so it is in the same working order as when it left my hosting.
Please note: I do understand if you are dissatisfied with my work and you could be unhappy. If you are not prepared to see the value in art and the time that went into your project, then owning a website might not be what you are looking for. Even though you might find these terms abrasive, it is easier to talk about them now then later. Buying a website will take a good amount of your time and will require many changes and content.
I do my best to give an accurate quote based on the information your provided. Sometimes, ideas can change. You must allow for this.
Scott's Preferred Payment Methods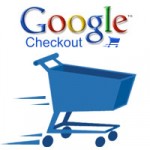 1. Google Checkout
I feel Google checkout is the best online payment gateway! It is very simple to use. You don't have to open an account to pay someone. All you need is a credit card to pay someone. *and to be a resident of US to have a payment account (Google's terms). I also offer discounts for using this service!
Western Union works well for me and you. When I sell a job, it's my payday. I will also give a discount to cash payments through Western Union. For amounts under $200.00 I recommend sending a Money Gram. Please send me an email to get the sending details. *please see money gram details listed below.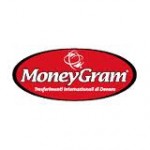 3. Money Gram
This one's good too! I like it because it is offered at all Walmart store locations, and Walmart is everywhere. It also offers competitive rates to Western Union for sending smaller amounts of money. This is the ideal service for sending money up to $200.00 for a just a $6.00 fee. I give discounts for this service also.
No problem. I am running a business here, we might be miles away, but I offer the same services like you are doing doing business right next door. So I certainly take checks. Even with so many people using online payments, the majority of my services are paid with plain ol'e checks. Please email me for my mailing address.
5. PayPal
While I accept PayPal for payment for link sales, articles, and banner-space advertising, I discourage  the use of Paypal. Paypal terms and conditions are very clear and offer you no additional protections in a product-less transaction such as this. Paypal is more governed towards eBay and the payment for tangible products. In any transaction where a tangible product is not present, the payment should be considered a gift.
*I do not use PayPal for the purchase of domains or websites.
Please Note: If you are buying domains or websites, no files or domains will be released until funds are available and in my full-control.
My name is Scott R. Asher I own this website. Nothing is more challenging these days than buying on the web. I offer fair and honest online products that will improve your bottom line. I want to earn your business, I offer 1-on-1 support to all my customer this is included in all my packages and products. Thank you for allowing me to serve all your online business needs. — Scott Asher