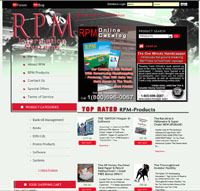 A new first for me, the other day I was approached by an India based web developmental company to make them a website layout. I have to be honest, at first I was a little thrown off by this offer. Because in my mind, India would be the ideal place to get a website developed! Then it hit me when he told me, "No good website designs come from India!" I am sure that is not true, but it made perfect sense, get an American to illustrate the website, and then have it coded in India. Even myself, a lot of times I will have the coding done in India to save time and money!
Examples of the WordPress themes I have designed for my clients:

*to see my full portfolio>> click here

With these .psd files you can make almost any type of website you want, websites are in-fact images.
This is how most people should go about doing a website in the first place. Buy the art work from an expert designer/illustrator to layout the website and you buy the PSD's from him, then you can take the PSD's to most anyone with basic CSS and slicing, and they can be turned into any type of website! PSD to WordPress Template for $99
Keywords: PSD, WordPress theme.
And the real up side of owning your own website theme is really that all the changes you make on the theme/website, you own them. Your not investing in a theme/layout, that you only may onwn some things.
List of your options.
a. Get a free WordPress template. 
Free Template
There are many great free very advanced, WordPress themes and templates that most anyone can customize with no help and the best part they are 100% free to download. The down side to this is really, that templates sometimes don't offer us everything we want. Sometimes there is a cost for these changes. Sometimes the long term outlook for using a WordPress template, does not offer you everything you might want from your theme.
Get Scott's very own Wp Buddy WordPress Theme >> here
Weaver WordPress theme >> here
WordPress – Free themes
(Price Range 0)
 b. Buy a premium WordPress theme membership 
WooThemes
WooThemes has a great offering for bloggers looking to get a good variety code-free WordPress themes for one low membership fee.
One of the best WordPress themes on the market from an SEO stand point. The Thesis Theme for WordPress
(Price Range $100.00-$300.00)
c. Make Your very-own custom WordPress Theme 
Make your own WordPress theme just like me!
That's 100% correct! I made my own WordPress theme. Then I made my own WordPress theme store so people can download my theme for free, and for some added SEO qualties I even added a link in the footer to link back to my personal blog for free backlink! So anything on this website that you see right now, it available for download and 100% free! Click here to see my WordPress theme website.
Want your own WordPress theme? I charge $199.00 to make a custom .psd WordPress layout.
(price $199.00)
[wp_cart:theme psd:price:199:end]
Click here to Buy Now
  Other WordPress Links
https://scottrasher.com/files/2012/03/rpmimage.jpg
191
200
Scott R Asher
https://scottrasher.com/files/2020/01/space-on-top.png
Scott R Asher
2012-03-04 14:34:34
2016-05-01 17:47:46
Scott goes worldwide!