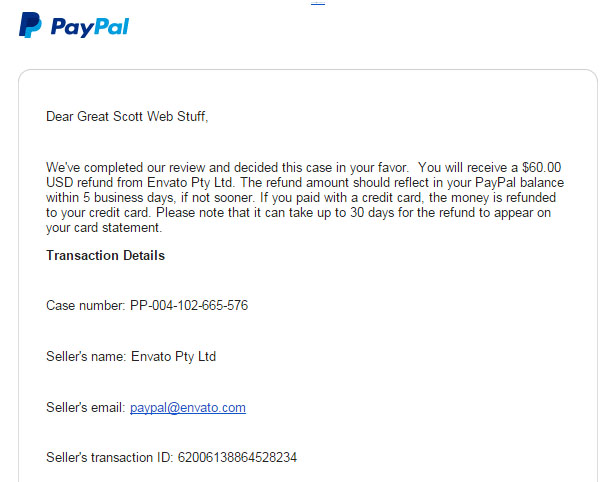 This might turn out tobe a very popular post based on my experience from buying the socalled #1 Avada WordPress theme from the website Envato.com, then uncovering some very distasteful business practices from Envato when I charged back though Paypal. The reason I am writing this is to help WordPress theme and plugin developers put more money in their pocket and remove middle men like Envato from the marketplace because frankly they are just not needed.
If you are in this position all is not lost! I want to share how to effectively charge back Envato though Paypal.
The biggest issue with Envato is their weak consumer knowledge with how a US business operates.
Envato makes it punitive when opening a charging back by removing your access to all past purchases you have made as leverage to get you to close the charge back.

First off the Avada WordPress theme is not 5 stars. It has many known issues in browser Safari and iPhone. Second you don't need Envato.com, you can contact any of the makers of the theme I purchase straight from them.
https://scottrasher.com/files/2020/01/space-on-top.png
0
0
Scott R Asher
https://scottrasher.com/files/2020/01/space-on-top.png
Scott R Asher
2015-08-25 17:41:23
2016-05-01 11:30:12
My Review of Avada theme and I charged back Envato. [how I got my money back]