How do the American Pickers sell all that stuff they find on TV? Probably on their own website, they are based out of Tennessee, and not everyone can visit the showroom, so how do they sell all that stuff? It may surprise you how easy it is! Let me show you!
All you need is:
a WordPress blog. – FREE
a PayPal account. – FREE
HOSTING for the WordPress blog – not free 🙁 but less than $5 bucks to have an online business!

And one simple Paypal shopping cart WordPress plugin and your in business, for less than one hundred dollars. You can start listing anything and everything for sale on your own. No eBay fees, you will be making your own money online. Open 7 days a week 24 hour a day just like a online garage sale.
Example of stuff you can sell on your WordPress blog:
This is a Skull box, I painted on a old cigar box that I purchased for just $2.00 from the cigar store around the corner from me, I love painting boxes! Now this is the important part> If you notice directly under this is picture is a buy it now button. You can sell anything!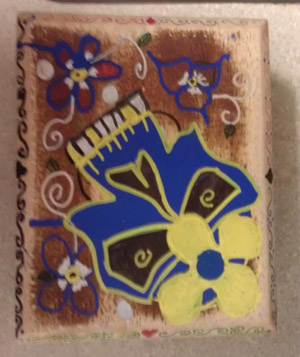 [wp_cart:skull box:price:100.00:end] <- you can buy this box.
So if you click on this and goto the right hand side of my blog, you will see the product in the shopping cart.
I made the price $100.00 dollars so people will stop buying it! 🙂 But in the admin setting on the WordPress blog you can add shipping and handling. *With little short codes, no programming required.
How do people find it on the web?
That part is easy too!
You can also see my Storage Auction blog: here
Wanna start your online business? I make money with a WordPress blog, read my other post and see how.
https://scottrasher.com/files/2012/11/skull-box.jpg
357
300
Scott R Asher
https://scottrasher.com/files/2020/01/space-on-top.png
Scott R Asher
2012-11-21 08:34:56
2015-01-10 14:32:27
The American Picker Style Website [how to make money with a american pickers website]