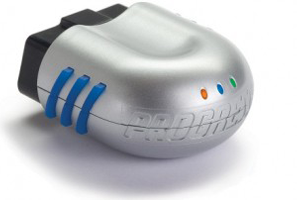 Is the Snapshot Discount the biggest discount ever, or is it the biggest consumer scam ever? Is the snapshot discount from Progressive Insurance really designed to save you money, or is the Snapshot device collecting data that can be used to potently raise your insurance rates, rather than lower them as it boast in the commercial.
Driver beware – The Snapshot Discount is a device that hooks up to your cars computer and starts to collect data on your driving habits – good but also BAD over 7-10 day period.
Is this good? I think most people feel like they drive fairly-well over all, but this may not be the case in your insurance companies eyes. Insurance companies are doing their best to gain the most information about you and your driving habits as they can, before they actually insure you.
So how is the Snapshot Discount bad? The information that is collected from your car by the Snapshot Discount device about your driving habits can be used to save you money, but this information can also be used against you. And your driving habits can be and most likely will-be shared with other insurers, making it even harder for you to get lower rates on your auto insurance. I can tell you personally, there is no chance I would plug anything into my car that would track my driving habits, especially an insurance company.
I have never been in a car accident and have no tickets, and I still think my auto insurance rates are WAY too high. And as a matter of fact, I found Progressive insurance rates to be the highest of all the providers I called for a quote .
If your truly looking to save real money on your auto insurance policy. I am a member of Costco, and I buy my car insurance with my membership. To date – I have yet to find a company that can even meet the price I'm currently paying on auto insurance. And I already know because I am dealing with Costco, I know I am dealing with a quality insurance company.
If you like this article, and want to share it further? Click the Google Plus.
https://scottrasher.com/files/2011/09/snapshot-copy.png
201
297
Scott R Asher
https://scottrasher.com/files/2020/01/space-on-top.png
Scott R Asher
2011-09-28 10:12:23
2013-04-08 06:21:31
Progressive Snapshot Discount Consumer Warning [My Review]