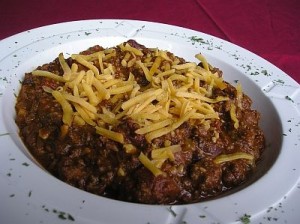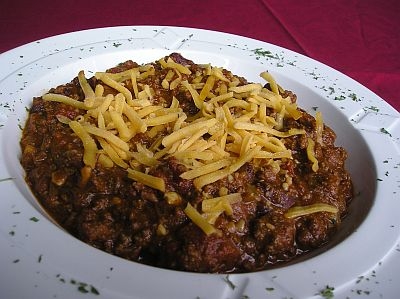 Whether you want to enter a chili cook-off, a competitive cooking contest or just create a signature dish, there are several elements to a great chili which can be mastered to create a unique chili recipe. This article is a strategy to create a world class chili recipe that you will be proud to call your own.
Difficulty: Moderately Challenging
Instructions
things you'll need:
Whole dried chilies and spices
A spice grinder
Tasters
and lots of Patience
1 The foundation of any great chili recipe is a custom chili powder. You won't win any awards with a store bought chili powder. Take a trip to the grocery store and look for the whole dried chilies. They are usually by the produce section, the spice aisle or the Hispanic food section. Dried chilies typically are hanging in bags and there are several varieties available. I choose three types of dried chili; New Mexican Entero, Pasillas and Chili de Arbol. Where you find the dried chili pods, you will find Mexican oregano and whole cumin seed. While you're at the store, pick up granulated garlic and smoked paprika.
2 Slice and de-seed three of each variety of dried chili pods. Cut them in small pieces and place in a dry, hot skillet with two tablespoons of whole cumin seeds. Toast the seeds and chili together until they release their fragrance. Heat causes the chili and cumin to release its oil which greatly improves it's flavor and aromatic properties. Remove from skillet and let cool.
3 Put the chili and whole cumin seed in your spice grinder with a tablespoon of granulated garlic, 1 tablespoon of Mexican oregano, 1 teaspoon of smoked paprika and grind to a fine powder. This is an example of a custom chili powder. If you did nothing else, your chili would be better than most.
4 Review several basic chili recipes to find the type of chili you want to create. They vary in types of beans, meat and base. Whatever you choose, replace the chili powder in the recipe with your custom blend. Be sure to write down exactly what you're using so you can reproduce it.
5 Experiment to find a secret ingredient which distinguishes your chili from the crowd. Perhaps you enjoy the flavor of chipotle chilies or maybe you add molasses to your chili. Some cooks experiment for years to perfect a secret ingredient. Mine has been adding Dijon mustard and Mexican chocolate. Your secret ingredient is a personal preference and a requirement for an award winning recipe.
6 The most important step in creating your famous chili recipe is to have fun while doing it. making a recipe can be hard work and take many different attempts but the reward is the praise of the people asking you for a second helping. There is not much more satisfying than people bragging about your fantastic chili.
Tips & Warnings
Take your chili powder to the next level by buying fresh chilies from Hatch, New Mexico, dehydrating and grinding.
If you like your chili extra hot, include fresh jalapenos and serano chilies to the mix.
Cayenne pepper will add an additional layer of spice and flavor to a bland chili.
Be careful when working with chili peppers. Wear latex, food handling gloves or wash hands immediately after handling.
Do not touch your face if handling chilies without gloves.
https://scottrasher.com/files/2011/06/make-award-winning-chili-recipe-800x800.jpg
299
400
Scott R Asher
https://scottrasher.com/files/2020/01/space-on-top.png
Scott R Asher
2011-06-06 19:22:37
2011-06-06 19:23:54
How to Make an Award Winning Chili Recipe