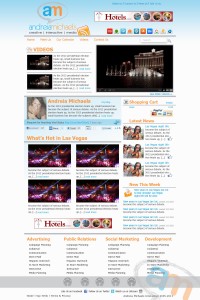 Designing the right WordPress theme can sometimes present their challenges. To create a lucrative website or online magazine, you must first completely understand what it takes and how to maneuver throughout WordPress. This is where Scott R. Asher comes in. As a highly qualified WordPress designer who specializes in Magazine Themes on WordPress, he has the skills and experience to get you where you need to be. Each intricate detail is finely combed over by Scott prior to your readers being exposed to your magazine. No matter the genre of materials you are hoping to publish in your online magazine, Scott can find and customize the perfect theme for you.
When thinking of hiring a WordPress magazine theme designer, it is important to think about experience. While, it is understandable that much of our sourced out works are budget influenced; you also need to think about the old saying that "you get what you pay for". Too often, people are lured into a transaction with a designer of sorts due to costs. This is where many find themselves in trouble and often spending more money than they ever intended to. For example, you purchase the services of a self acclaimed WordPress magazine theme designer, go over what your thoughts are on a finished product, pay your fees, then sit back and wait on delivery. You get your product back by the specified deadline, but it is nothing like you were hoping. As a matter of fact, it is pretty general and something even the most WP illiterate person could have created. You find yourself fast approaching your magazine's launch date and still do not have the largest piece to that puzzle. This is where a seasoned professional like Scott would then come in. Unfortunately, you will then have to pay him for his services as well. This in essence, will cost you more money in the long run in the launching of your site.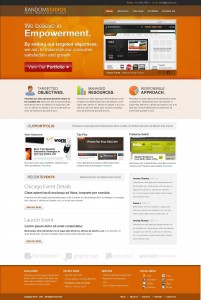 It is important to consider other factors rather than strictly costs associated with a designer. You should consider the experience a designer can PROVE to have, see samples of previous work, testimonials from other clients and proven success rates of sites built. Scott has all of these. He may cost a bit more than the "other guys", but that is because he knows what it takes to design and customize the perfect WordPress magazine template for your site.
To produce a phenomenal online magazine, it starts with a good designer. Scott has been in this business for years and has seen many consumers taken advantage of in terms of their money versus the product received. He is equipped with all the necessary tool, knowledge and field experience to exceed your expectations for your online magazine.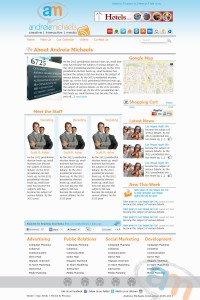 Scott is seasoned in both new online magazine launches and revamping existing sites. He can provide a great turn around and an eye catching finished product. Taking pride in his work, Scott is a no nonsense magazine template designer that can help you attract the readers you are looking for.  Showcase your content with a great online presence from his great designing abilities.
Buy one of Scott's WordPress magazine themes:
[wp_cart:WordPress magazine theme:price:500.00:end]
*please note this is only for the PSD files.
add coding
[wp_cart:WordPress magazine theme w coding:price:750.00:end]
https://scottrasher.com/files/2012/03/plumenewsearch.jpg
954
877
Scott R Asher
https://scottrasher.com/files/2020/01/space-on-top.png
Scott R Asher
2012-07-12 09:19:36
2015-01-10 14:32:28
Scott R. Asher designs top quality white WordPress magazine themes.